Clients are looking for circular material flows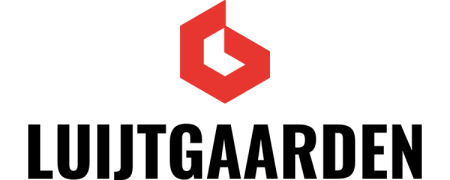 For over 105 years Luijtgaarden has been the specialist for sloping roofs with used and new roof tiles. Luijtgaarden is committed to a world without waste and discards by finding a new destination for every roof tile.
Luijtgaarden started focusing on the circular building economy back in the 1990s. It started with trading in roof tiles and repurposing them in other markets such as restoration and repair. Not knowing that this would be the basis for a circular system. In recent years, circular developments have accelerated and this has ensured that Luijtgaarden has also continued to develop. They are now doing this with their circular roofing concept for roof tiles, in which they aim to reuse or recycle roof tiles in the most dignified way possible. The collection or harvesting of roof tiles from renovation or demolition projects is still central to this. These represent a residual value. From experience they know at Luijtgaarden that on average 60% of the used roof tiles can be reused and for the other 40% they work together with partners to reuse or recycle them in the highest possible way. 
Objective
For the 60% of roof tiles that can be reused on the roof, the need arose to have an environmental impact analysis calculated to make a comparison with new ceramic and concrete roof tiles. This showed that reused Luijtgaarden roof tiles - despite their short lifespan - have a lower environmental impact, even when they need to be replaced every 10 years.

'MKI value is becoming the circular standard when it comes to material choice,' says Tom Blomaard, Manager Marketing & Commercial at Luijtgaarden. 'Anyone who closely follows the developments in the field of circularity knows what to expect in the future. MKI value will be an important KPI with which various housing associations and contractors are currently experimenting. In addition to concrete solutions, it is important to have the paperwork in order at an early stage', Blomaard indicates.

Sustainability advice
We had expected the EQI value for used roof tiles to be lower than that for new roof tiles due to the amount of primary raw materials saved and the production process for roof tiles. The shadow costs would be mainly in transport, but because we collect and deliver roof tiles in one transport movement, we think we can keep the EQI value low," says Blomaard. The above was therefore also revealed by the life cycle analysis. With this, Luijtgaarden can demonstrate that the used roof tiles that go through their process have a significantly lower EQI value than new roof tiles. 'From the life cycle analysis and the comparison overview, it is clear that re-laying old roof tiles is not only a more circular, but also a more environmentally friendly option than the aying of new roof tiles.'
Implementation
'The process started with an inventory of data about our products and processes, such as logistics, for example. After the inventory, NIBE got to work on the life cycle report. After the first draft, we saw pretty quickly that it met the requirements, so the whole process went quite smoothly.'

'NIBE helped us to understand that used roof tiles have a significantly lower environmental impact (EIP) than new roof tiles and especially when these used roof tiles are transported through our logistics process. This data is not only interesting for us, but also for clients who are looking for circular and environmentally friendly solutions. It is now important to make this data available, so that clients become aware of it.'
Luijtgaarden points out that roof tiles are only one part of the entire pitched roof. 'As Luijtgaarden, we specialize ourselves in the sloping tile roof. This consists of more than roof tiles. The task now is to develop residual flows and solutions for the other materials. Examples include insulation material, tile hooks or eaves profiles. We now know from experience that NIBE can provide us with excellent assistance in this.
Results
We notice that clients who are serious about circularity are looking for circular material flows. The LCA report helps us to convince clients of the option of re-laying roof tiles. The beauty of this circular option within our concept is that it is not only circular, but also economically beneficial. All the roof tiles taken are sorted out and on average only 40% need to be replenished,' says Blomaard. 

'A concrete example of this is the renovation of 139 houses in Leiden commissioned by H&R Bouw, where only the facades remain. The more than 85,000 ceramic Tuile du Nord roof tiles from one of the blocks have been sorted out at our site in Standdaarbuiten, stored and supplemented from the existing stock built up from other harvesting projects where the option of re-laying was not chosen. Pilot projects like this should help to encourage the adoption of high-quality reuse of materials throughout the construction industry.'